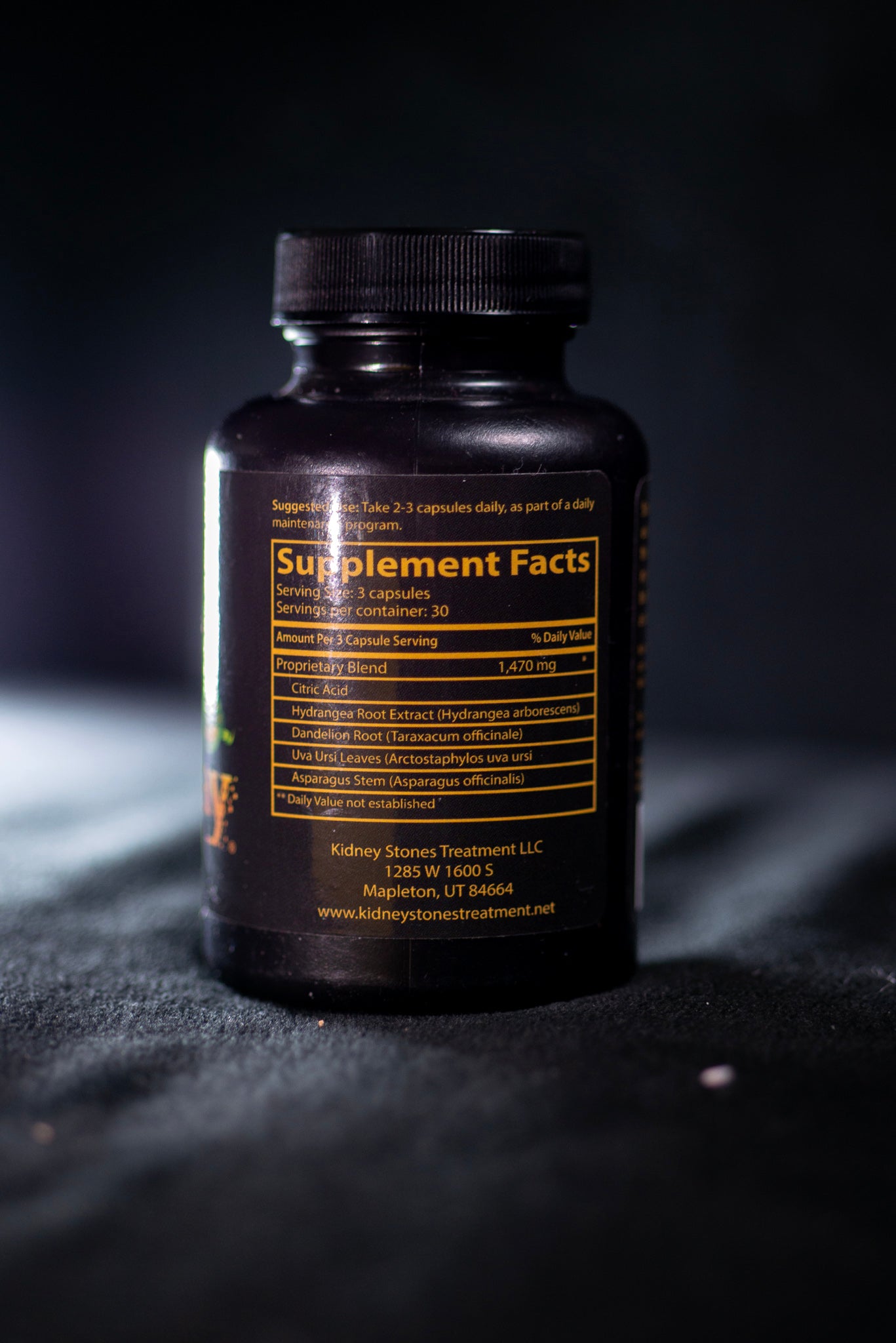 1470 mg Proprietary Blend
Stone Away works with the body to inhibit stone formations, and also helps smooth existing stones and prevent them from growing in size.
Our all-natural ingredients are: Citric Acid, Hydrangea Root, Dandelion Root, Asparagus Stem, and Uva Ursi Leaves.
Stone Away contains NO flow agents, and is Magnesium Stearate FREE.
Find Relief