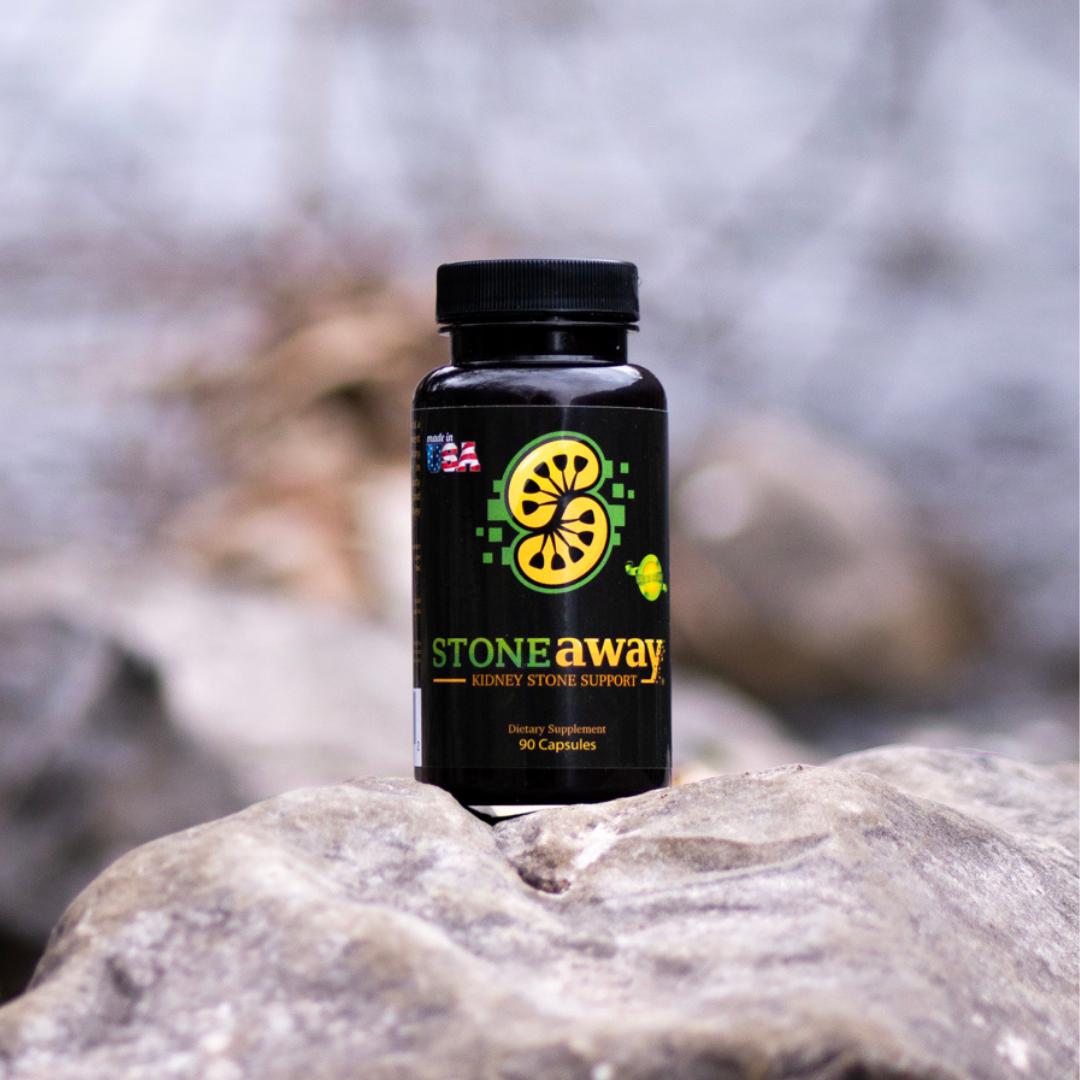 Made By Kidney Stone Sufferers - For Kidney Stone Sufferers
We know what it's like to suffer crippling pain, stress over surgery, and worry about missing work because of our kidney stones.
Our mission now is to help everyone find the same lasting and real relief from kidney stones found by ourselves and thousands of others with Stone Away.
Stone Away is an all natural supplement formulated to help smooth and prevent Calcium Oxalate or Uric Acid kidney stones by promoting kidney health and function.
You don't have to take it from us, find out what others have to say about Stone Away.
What Are People Saying?
Andrew - Texas

"I had a 7mm stone in the left kidney. Started taking Stone Away and now the doctor can't find the stone."

Alicia - Tennessee

"I have been a kidney stone sufferer for 13 years and had yet to find anything that works.  Thank you Stone Away!"

Greg - Oklahoma

"No stones have formed according to my recent scan at the doctor."
How Can Stone Away Change Your Life? Ask Cathy.